In the modern era of online poker, all serious players use software tools to help them improve their edge over the competition. A HUD, short for Heads Up Display, is one of those mandatory tools that has become pretty much mandatory beyond micro stakes. But how much does a poker HUD cost on average?
There are many different HUDs out there, with the price ranging from $0 (free) to around $100. Depending on your particular needs, you can expect to spend around $50 – $60 on a poker HUD. The price will be based on what features you want and whether you only play Hold'em or other games as well.
There are quite a few legitimate options available to anyone looking for a poker HUD. A majority of them work on the same basic principles but there are some subtle differences between various products that can help you make up your mind.
For example, some HUDs only work for Hold'em games, which is normal given Hold'em is the most popular poker variation. However, many players also like to play Pot Limit Omaha and will require a HUD capable of tracking stats in PLO games as well.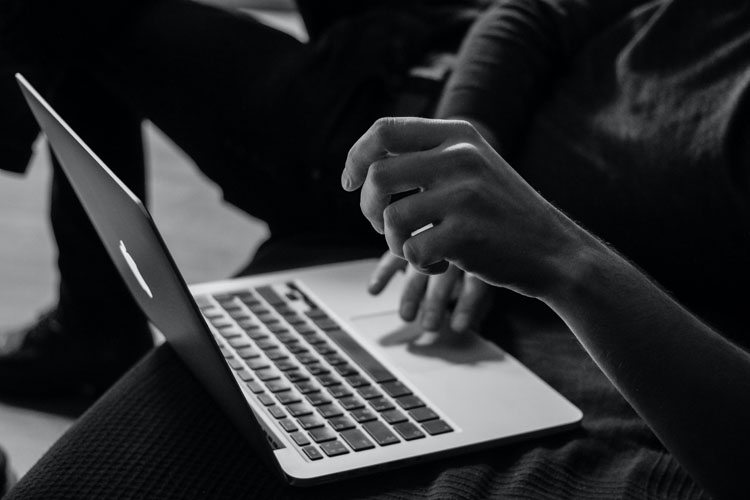 To help you find the right software solution for you, I've come up with a list of the most popular HUDs out there and their respective prices. All of these are quality products but they all have some unique selling points.
Top Poker HUD Prices
Poker HUDPrice for NLHE or PLOPrice for NLHE & PLO
Poker Tracker 4$99$159.99
Poker Tracker 4 Small Stakes Edition$69$99.99
Holdem Manager 3$100 $160
Holdem Manager Small Stakes$60$100
DriveHUD-$99
Poker Copilot 6-$105
easyPokerHUDFree ($0)Free ($0)
Breakdown of Popular Poker HUDs
These popular HUDs are all quite similar to one another. However, they do have quite a few unique and standout features as well. You probably won't make a mistake going for any option on this list but here's a bit more information about each item.
Poker Tracker 4
Poker Tracker is one of the oldest and best-known tracking solutions on the market. Poker Tracker 4 (PT4) is the latest version of the software that offers a variety of useful features that go well beyond the HUD itself.
One of its biggest selling points is the range of powerful statistical and analysis tools that come as a part of the package. You can create all sorts of reports about you and your opponents with a few simple clicks of the mouse.
As for the HUD itself, Poker Tracker 4 offers a lot of flexibility. You can use one of the predefined models, create your own HUD setups, or easily import ready-made HUDs created by other players. The HUD Builder tool is very intuitive and you don't need to be an expert on poker tracking software to be able to use it.
Holdem Manager 3
Just like PT, Holdem Manager is an old and trustworthy poker HUD and tracking software solution. Holdem Manager 3 is the current version and the interface doesn't look all that different from that of Poker Tracker.
However, HM3 does have some its unique features that more experienced players are going to appreciate. First of all, there are more than 2,000 different stats you can track, so you'll have access to a wealth of information.
The HUD also comes equipped with a variety of situational popups. By hovering over the opponent and the particular stat, a new set of windows with stats will open, giving you immediate access to further information for that particular stat, broken down by the position, actions, etc.
The Holdem Manager and Poker Tracker companies were recently merged and many of the unique features were carried over, so there is very little between these two. 
DriveHUD
DriveHUD is a poker HUD of somewhat newer date. Although it's a new addition to the market, DriveHUD has quickly gained a lot of popularity with players thanks to some of its unique features.
The biggest selling point of this software is that it works with pretty much all rooms out there, including US-facing sites such as Bodog / Bovada, Ignition Poker, and Betonline. DriveHUD works with these sites without requiring any additional software, which makes it very user-friendly.
On top of displaying the usual stats, the software comes with a unique badge system for tagging players, slick graphs for all sorts of filters, as well as the tilt-meter, which uses a special algorithm to try and guess if a particular player at your table might be tilting.
Poker Copilot 6
Originally developed for Mac computers, Poker Copilot 6 isn't as popular as other options mentioned in this article. The biggest selling point of this product is that it doesn't require you to install a PostgreSQL database, making it much lighter, faster, and probably easier to use for those who love online poker but aren't too much into technology.
Of course, this simplicity does come with some downsides as well. Poker Copilot 6 doesn't have as many advanced analytical features. The price is somewhat lower for the full package (Hold'em and Omaha), so if you don't have too big expectations and just want a simple HUD that does the job without being too complex, this may be a good option.
easyPokerHUD
If you don't feel like paying money but would like to see what a poker HUD has to offer, easyPokerHUD is worth looking into. This is a completely free product that will provide you with a very basic Heads Up Display.
Apart from being free, a great thing about easyPokerHUD is the fact that it's really easy to set up even if you don't have any experience with HUDs. On the flip side, you'll only get a few basic stats (VPIP, PFR, and AF). The software also doesn't have any additional reporting options that are included in other solutions mentioned here.
If you're a serious player looking for a serious product, easyPokerHUD probably won't cut it. However, it's a great stepping stone into the world of poker HUDs and will help you understand just how powerful these tools can be.
How to Choose the Right Poker HUD?
Choosing the right poker HUD for you is a very important step in your online poker career. This is easily one of the most important tools that you'll use on a daily basis so it's well worth it to take some time when making the decision.
As you can see, prices differ quite a bit depending on what exactly you're looking for. I haven't gone into too much detail on the free HUDs here because these are usually restricted to just the most popular poker rooms or feature other restrictions that make them ill-suited for any serious player.
For the most part, unrestricted HUDs that you can use across all stakes cost around $100, give or take, and they're the best choice for everyone playing at higher stakes. If you're just starting, however, and your plan is to grind your bankroll up playing micro stakes cash games and small tournaments, you can purchase the small stakes version.
All HUDs will let you upgrade at a later date to full version so you don't need to worry about this. You'll be able to just pay the difference between the original price and the upgrade so opting for the small stakes version won't cost you extra money.
Using the same logic, you don't need to buy the full version (Hold'em and Omaha) if you only play Hold'em.
While buying a HUD is a valuable and worthy investment, there is no reason to pay for something you won't be using. If and when you decide to spread to other games and maybe start playing Omaha as well, you'll have the option to upgrade the software.
Another very important step is making sure the HUD you're looking to buy will actually work well on your computer. Luckily, all of the solutions listed here come with free trials that will let you download, install, and use the software for some time without paying for it. Use this trial period to see your chosen HUD in action and make sure everything works fine.
What Are the Main Features of Poker HUDs?
Although all poker HUDs have some of their unique features and come with different designs, all of them share some of the most important attributes.
The main role of a HUD is to give you information about your opponents. It does that by tracking their play and storing their hands in a database. The collected information is then displayed on your screen next to their alias in the form of percentages. These numbers are commonly referred to as stats.
Some of the most common stats you'll find in pretty much every HUD are:
VPIP – Voluntarily Put Into Put – how often a player has decided to put the chips in the pot when not forced to do so (not in the blinds)?
PFR – Preflop Raise – of all the hands the player has decided to play, what percentage of them did they raise with?
3-bet – when facing a raise before the flop, how often has player decided to re-raise (3-bet)?
Fold to 3bet – how often a player will fold to a re-reraise.
C-bet – Continuation Bet – how often, after raising before the flop, has player decided to continue the aggression by betting on the flop?
Fold to C-bet – how often an opponent will fold to a continuation bet. 
These are just a few of the main stats you'll find in a poker HUD, however, they will give you a good indication for how your opponent plays and how you might exploit them. There are many, many more, and all of them can be further broken down based on the position, stack sizes, etc. See Upswing Poker's article for some other key poker HUD stats. 
You have a lot of control over what your HUD will look like. You can choose what stats will be displayed on the main screen (and in what order), which ones will be available via popup windows, and which ones you have no use for at the moment.
Learning to make the most out of the HUD software takes some time but it's an effort well worth your time. Players who become really good at using a HUD usually see their results improve quite significantly as the information it provides gives them a chance to tweak their strategies against particular players and take advantage of any leaks they might have.
Understanding & Utilizing HUD Stats
When you first start with a poker HUD, you'll probably feel overwhelmed. Even some of the top players have admitted that the first they had encountered a HUD, they were taken aback and didn't quite know what to do with all the numbers on the screen.
It looks confusing and you might feel like all that mess on your screen will make you play worse, not better.
You need to resist this initial urge and give a poker HUD a proper chance. Take some time reading through the help files and watching tutorial videos to see how to set things up correctly. Also, read up on various stats and their meaning as that's the only way you'll be able to take advantage of them.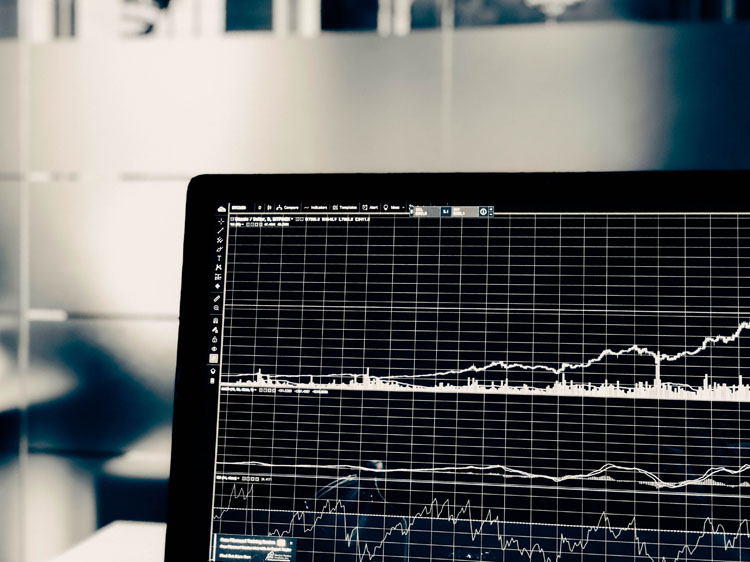 Once you get familiar with a HUD and understand the kind of advantage it provides, you'll never want to play without it again.
Like most other things in poker, there is no magic formula to this. You'll find plenty of good resources out there as long as you're willing to learn. A HUD is only useful if the player sitting behind the screen and looking at the numbers understands what they're looking at!
Related Questions
How does a poker HUD work?
A poker HUD works in connection with the software database. As you play, all the hands that happen on your tables are stored in this database. Using this information, the HUD will display the stats about your opponents' tendencies.
Do I need to have a very strong computer to run a HUD?
You don't need a super computer for most HUDs but you will need a relatively modern setup. As you play more, your database will grow, so you'll need a computer that's capable of handling large amounts of data.
Can I have more than one HUD?
You can have as many HUDs as you like but you can't (or at least shouldn't) run more than one at a time. Since all HUDs display similar information, you should find the one that you like the best and stick to it.
Will playing with a HUD really help improve my results?
Just having a HUD open while playing won't magically improve your poker results. However, if you take the time to understand the meaning behind different stats and learn how to adjust your strategies based on this knowledge, you're very likely to see some significant improvements.